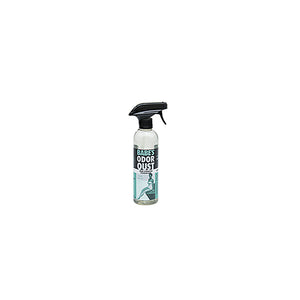 Babe's Odor Oust Odor Neutralizer - 16oz.
Eliminate odors around your boat with Babe's Odor Oust. The odor neutralizers in Odor Oust bind with odor molecules to remove them from the air. Odor Oust dries on the surface and re-activates when it gets wet again. For best results, spray Odor Oust directly on or in smelly areas. This odor neutralizer is safe to use on all surfaces, and features anti-soiling properties that repel dirt on carpets and upholstery.
100% biodegradable and easy to use.
Light fragrance leaves a fresh scent.
Safe for use on all surfaces.
Odor Oust is not a bactericide or fungicide.